Episode 43: Holiday Replay of Helping Kids Make Good Choices
For the holiday break, we are republishing two of our most downloaded episodes. This episode with Marc Mero, former WWE wrestling champion and author, skyrocketed to the top of our downloads after it was published in summer of 2019. It's a must listen!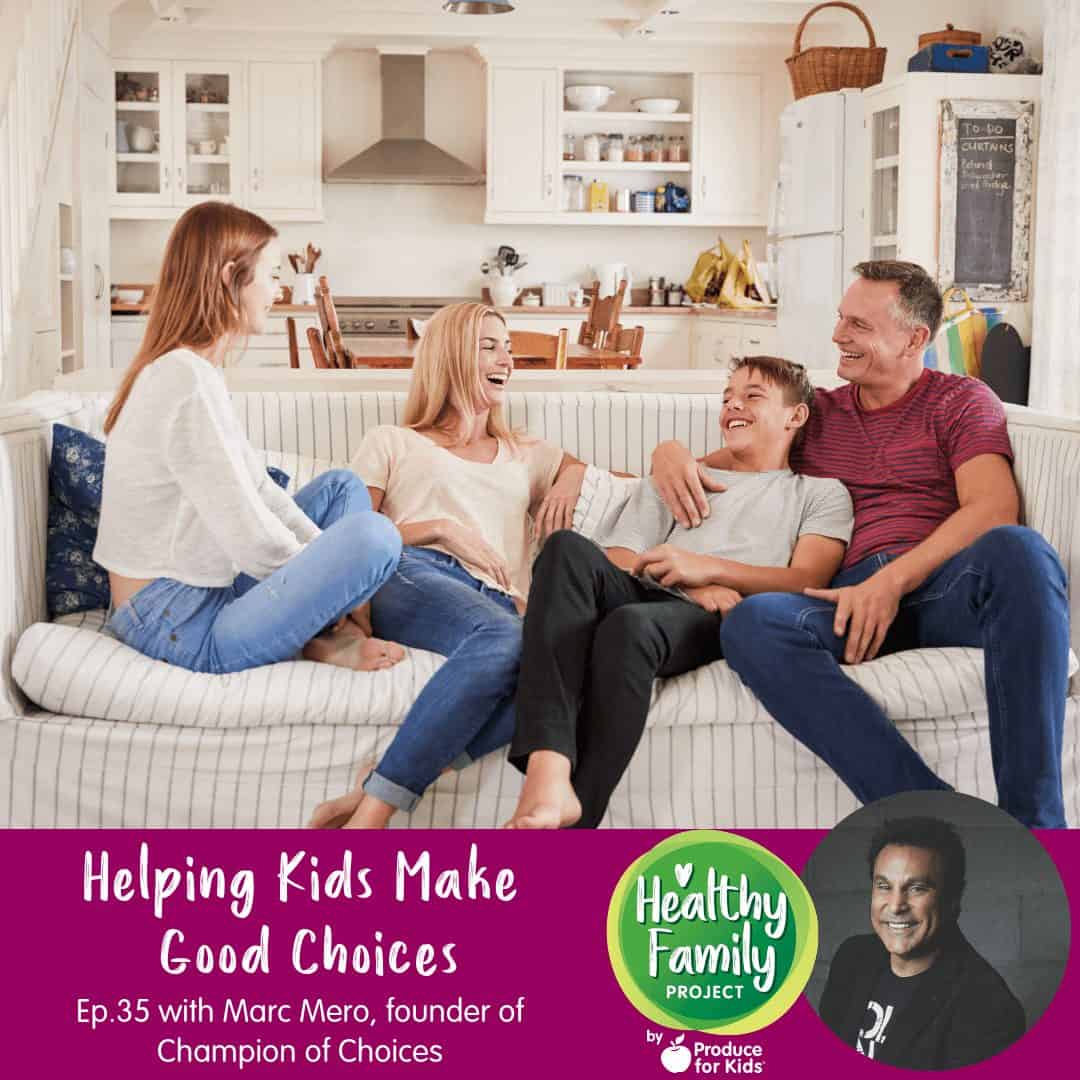 In this episode of the Healthy Family Project, we talk to Marc Mero, Former WWE Wrestling Champion and Author of "How to be the Happiest Person on the Planet." Marc shares ways parents can stay involved in their kids lives, how to navigate social media usage, and how to help kids dealing with bullying.
Marc Mero reached the pinnacle of sports-entertainment success – then lost it all – but in the process discovered what's most important in life. Marc shares his captivating journey with audiences worldwide and inspires people to examine their life choices.
As the founder of the nonprofit organization, Champion of Choices, Marc dedicates his life to helping others be the "Champion" they're destined to be. Through his organization and school presentations, Marc empowers students to make positive choices.
Listener Survey!
Thank you so much for supporting the Healthy Family Project Podcast! We'd love it if you could take 5 minutes to let us know how we can bring you the best possible content for future episodes. Take the survey here.
Healthy Recipes & Tips in Your Inbox
Sign up for the Healthy Family Project e-newsletter to receive healthy recipe inspiration, our latest blog posts and more directly to your inbox each week.
Healthy Family Project Facebook Group
Join our Healthy Family Project Facebook group! This group will serve as a safe space for parents and caregivers to talk all about raising a healthy family – from dealing with a picky eater and tips to get more fruits and veggies onto plates to exercising as a family and mental health. We welcome all of you to join in!
---
Want to skip straight to a hot topic? See time stamps below. But of course, we recommend listening all the way through!
Welcome, Marc!
5:02 Tips for parents to stay involved in their kids' lives
12:10 Red flags parents should be looking out for
20:16 How to help kids dealing with bullying
25:41 Champion of Choices school tour
27:12 Advice for parents helping their kids navigate social media
---
Relevant Links
Other Podcast Episodes to Check Out:
---
Healthy Family Project Podcast
Conversations covering hot topics in the world of health, food and family with a dose of fun. Helping families ease their way into a new fresh and healthy world.
Be on the lookout for new bi-weekly episodes and don't forget to subscribe on Apple Podcasts, Google Podcasts, Spotify or your favorite podcasting site. If you like an episode, make sure to leave a rating and comment.
If you are interested in being a guest on the Healthy Family Project podcast, contact amanda@healthyfamilyproject.com with your topic idea for consideration.