Episode 31: Balancing Career & Family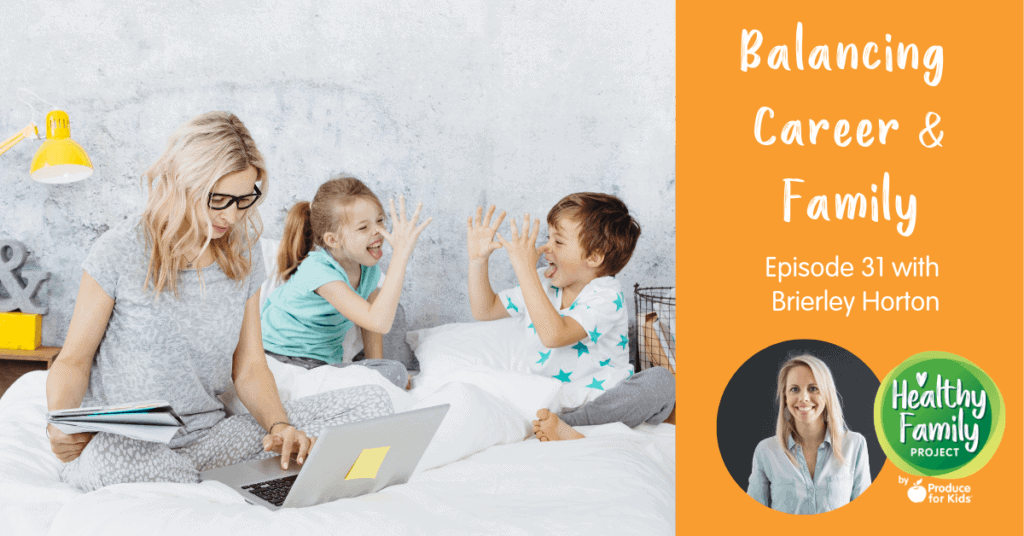 In this episode of Healthy Family Project, we talk to Brierley Horton about balancing career and parenting. Brierley takes us through how she juggles a busy work schedule while tending to her two daughters.
From working in an office environment to being her own boss and working from home, Brierley shares her learnings, time management tips, the importance of building a network, and how she unwinds after a hectic week.
Brierley is a registered dietitian and single mom of two, who was formally the Food & Nutrition Director for Cooking Light magazine where she spent her days coming up with healthy and quick recipe ideas for busy people.
Before that, she was with EatingWell magazine. Now she freelances and works for various outlets writing, editing, and wearing her registered dietitian hat.
Listener Survey!
Thank you so much for supporting the Healthy Family Project Podcast! We'd love it if you could take 5 minutes to let us know how we can bring you the best possible content for future episodes. Take the survey here.
Healthy Recipes & Tips in Your Inbox
Sign up for the Healthy Family Project e-newsletter to receive healthy recipe inspiration, our latest blog posts and more directly to your inbox each week.
Healthy Family Project Facebook Group
Join our Healthy Family Project Facebook group! This group will serve as a safe space for parents and caregivers to talk all about raising a healthy family – from dealing with a picky eater and tips to get more fruits and veggies onto plates to exercising as a family and mental health. We welcome all of you to join in!
---
Want to skip straight to a hot topic? See time stamps below. But of course, we recommend listening all the way through!
1:59 Catching up with Brierley
3:55 How to balance mommyhood & career
8:52 Struggles of being your own boss & how to overcome them
11:37 The importance of building a network
16:00 Time management tips
22:31 Brierley's learnings from being her own boss
32:04 How to decompress after a stressful week
---
Relevant Links
Other Podcast Episodes to Check Out
---
Healthy Family Project Podcast
Conversations covering hot topics in the world of health, food and family with a dose of fun. Helping families ease their way into a new fresh and healthy world.
Be on the lookout for new bi-weekly episodes and don't forget to subscribe on Apple Podcasts, Google Podcasts, Spotify or your favorite podcasting site. If you like an episode, make sure to leave a rating and comment.
If you are interested in being a guest on the Healthy Family Project podcast, contact amanda@healthyfamilyproject.com with your topic idea for consideration.