4 Steps to a Backyard Garden
We are excited to have Julia Parker-Dickerson, M.Ed from KidsGardening.org as our guest blogger today. Read on to get tips on setting up your very own home garden.
What better place to grow special family memories than in a garden? Before you start growing your own fresh, nutritious, and tasty food, here are a few things to keep in mind that will help make your gardening experience successful and fun.
1. Choose your site.
Start by testing your soil to determine its pH (acidity or alkalinity) and fertility needs. Then, figure out how much space you can devote to your garden and sketch it out.
Try to choose a spot with good drainage and plan your garden – if possible – to include easy access to water. Will there be dedicated, tilled ground involved or raised beds? Are you working within a fenced area or growing vertically ON a fence?
Consider the terrain you have to work with. Is it on a hill or flat ground? Whatever shape your garden takes, it's important to be prepared and get familiar with your space so you can not only visualize, but actually cultivate, future growth with your family.
2. Find the sun.
Vegetables do best in full sun (at least 6-8 hours of direct sun a day). But if your only growing spot has less than this, don't despair! While fruiting vegetables such as tomatoes require full sun, root crops like carrots can get by with 4-6 hours of direct sun, and leafy crops like lettuce will give you a respectable harvest in a spot that gets only 3-4 hours of direct sun a day.
What if your only sunny spot is deck or driveway? Plant in containers to take advantage of the light.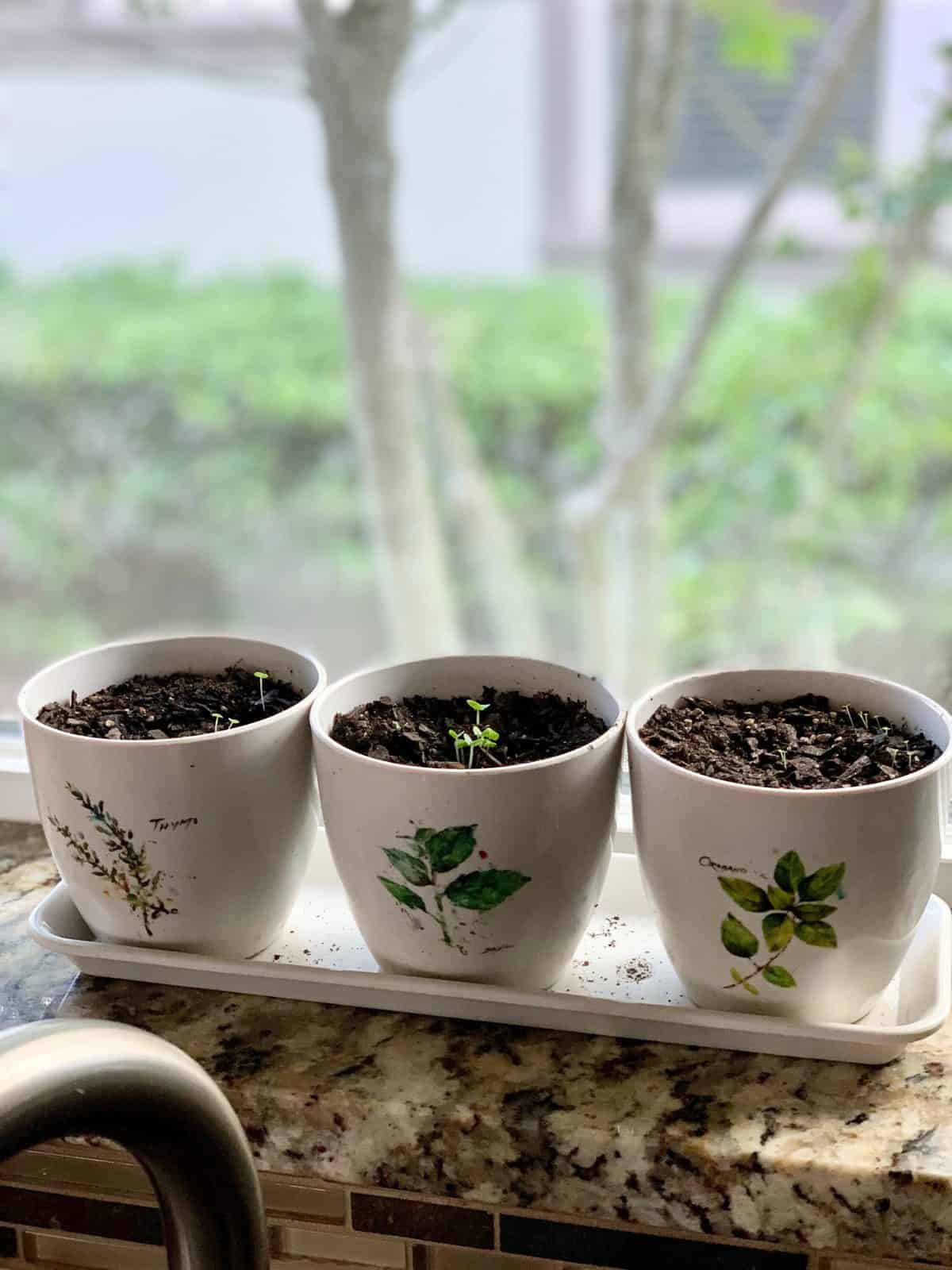 3. Consider size. Start small.
100 sq. ft. is a manageable size for a first garden and keeps the experience fun, not a chore. It's easy to build on your success once you have a few seasons of gardening under your belt. And keep in mind there is no rule saying vegetables need to be planted together in a separate bed – you can mix vegetables in with flowers in the front yard if that's all the space you have!
No ground to garden in? No problem! Even if you have little space, poor soil, or are surrounded by cement and blacktop, you can still have a thriving garden project — in containers. A container garden can be as simple as a few pots of herbs in a window box or as elaborate as an array of large, outdoor tubs with plants that rotate seasonally.
4. Know what to grow.
Whatever you end up planting, make sure it's something you and your family like to eat. Why bother growing kale if nobody can stand the taste? Instead, opt for an interesting new variety of one of your family's favorite veggies for a new twist on an old favorite — like a Black Cherry Tomato or a Lemon Cucumber. That way, it becomes a fun introduction to a new vegetable that the kids are bound to gobble up!
Remember to keep the length of your growing season – the number of days from the last spring frost to the first frost in fall – in mind when choosing varieties suited to your climate.
For more resources about planning a family garden, check out our Parents Primer on KidsGardening.org.
About the author, Julia Parker-Dickerson:
Julia Parker-Dickerson, M.Ed. has over a decade of practical experience in the field of education. Julia has worked in a variety of classroom settings across the United States with children ages 2-18. After moving to Vermont in 2009, Julia joined the team at KidsGardening.org as Director of Education Programs, where she works with new and established youth and community gardens throughout the country, conducts workshops and presentations for educators at National and International conferences, serves as Editor for their national newsletter, Kids Garden News, and runs several national and international garden grant programs. Julia lives in Burlington, Vermont with her husband and wonderful dog Cagney.
About KidsGardening.org:
KidsGardening.org is a resource of the National Gardening Association, a 501(c)3 nonprofit organization based in Williston, VT. Their mission is to empower every generation to lead healthier lives, build stronger communities, and encourage environmental stewardship through educational gardening programs. Beginning with 50 youth garden grants in 1982, KidsGardening.org has delivered over 10,000 grants and awards, benefiting an estimated 2 million youth gardeners. To learn more and support their efforts visit KidsGardening.org