30 Amazon Must-Haves We Can't Live Without
Here are 30 great Amazon must-haves that our team of moms can't live without – from kitchen gadgets to accessories. Find something for yourself or others on this list!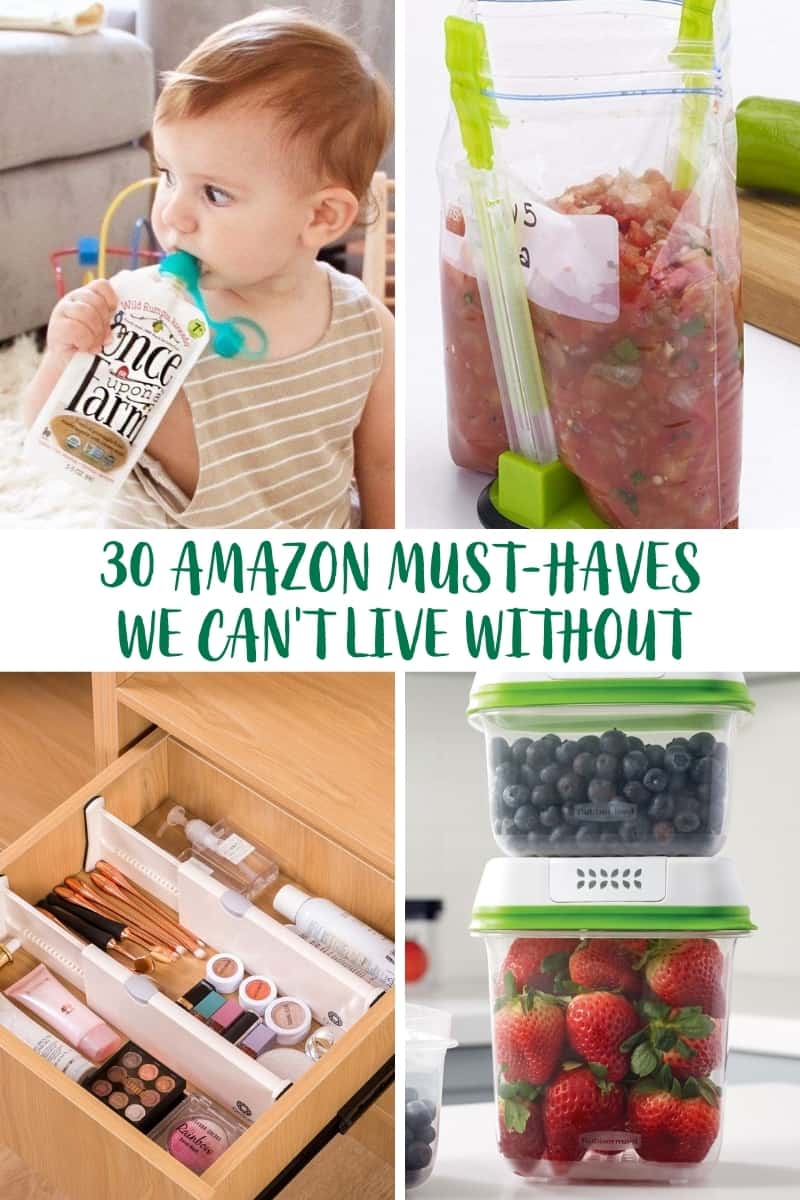 I'll admit, I love to scroll lists of "must-have" items to see if I already own any of the items listed, or if anything catches my eye as something I must actually have. I have probably purchased more items this way than I care to admit. Some here duds, others were great.
I asked the team at Healthy Family Project to send over 5 of their favorite purchases and was surprised that we all have completely different lists (although several of us can vouch for these items!)
Here are 30 Amazon must-haves (that can be to your doorstep in 48 hours) that our team absolutely loves. These are items we use every day, find ourselves reordering constantly or have changed something about our everyday life.
If you're looking for something for yourself, a gift idea for a friend or family member, or just love scrolling lists like I do, there will probably be something on this list for you. You can also check out our Shop for even more ideas.
30 Amazon Must-Haves We Can't Live Without
Looking for the perfect gift idea or that "something" missing from the house...we have you covered!