3 Easy Recipes Kids Can Make Themselves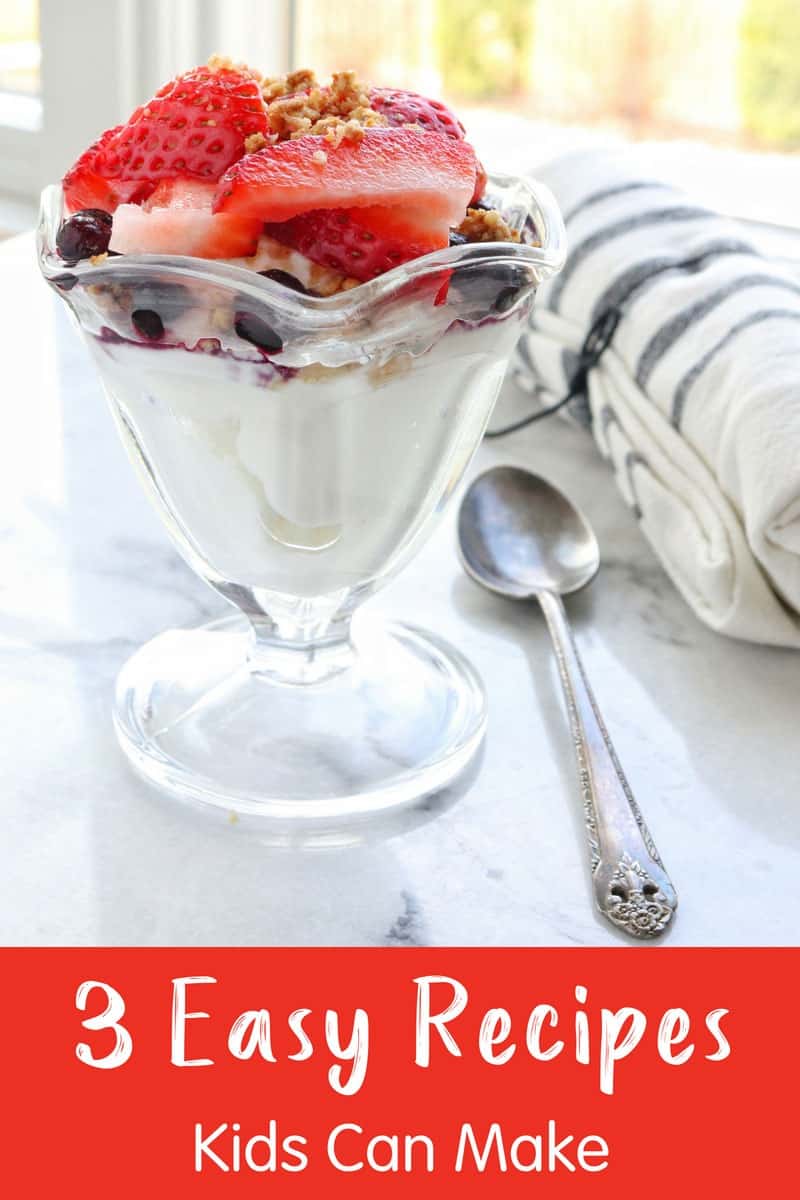 Summer break means kids are reaching for snacks around the clock. While I always have snacks prepped for kids to grab and eat, I also love having them make their own snacks from time to time.
These delicious recipes are easy enough that even young kids can make themselves and good enough that teens will want to eat them! Keep your kids busy this summer with some simple snack recipes.
The best part? They taste great and are packed with nutrition!
Need other ideas to keep kids occupied this summer? Check out these Summer Activity Ideas!
1. Fruit Dip
This 3-Ingredient Fruit Dip is perfect dunked with watermelon, strawberries, melon or your favorite fruit. It's a great idea to get kids eating more fruit in their diet!
2. Peanut Butter Fudge
This Peanut Butter Fudge is made in a blender, then frozen. It has some surprising ingredients, but don't let them scare you off. This fudge is a delicious snack or dessert for dinner this week!
3. Fruit Parfait
Fruit parfaits are perfect for a snack or make a fantastic breakfast. Customize with your favorite fruit and toppings for a nutritious and delicious snack. Here's a simple recipe to get you started:
Prep Time: 5 minutes
Serve 1
Ingredients:
1/2 cup lowfat Greek yogurt
2-3 strawberries
4-5 blueberries
1 Tbsp. granola
Directions:
Using a kid-safe knife, let your child chop the strawberries.
Allow your child to scoop yogurt into a parfait glass, then top with fruit and granola!
Which recipe do you think your kids will want to make first?!
---