Episode 4: Easing Into a Plant-Based Life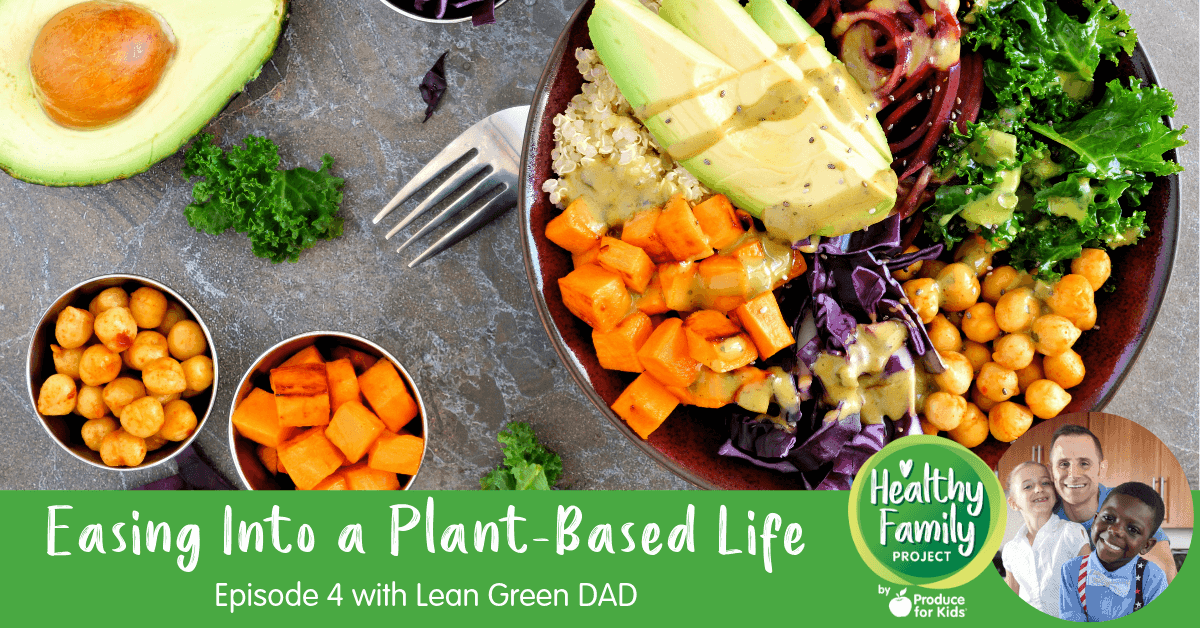 In this episode of Healthy Family Project, we talk to Cory Warren of LeanGreenDad.com why a plant-based living works for his family and easy ways you can ease into this lifestyle.
Cory Warren is a husband, vegan dad and podcast host who creates plant-based meal plans. His quick and easy vegan meals help make a plant-based diet for kids simple! Lean Green DAD, provides easy plant-based meals for anyone looking to fuel their plant-based family.
Lean Green DAD™ is a lifestyle blog with creative and effervescent content about food, family and fun. Cory's hope is to help you and your family grow stronger by connecting with awesome people, including moms and dads, who are passionate about living their lives to the fullest with solid, plant-based nutrition, strong family relationships and of course having fun and enjoying life!
Listener Survey!
Thank you so much for supporting the Healthy Family Project Podcast! We'd love it if you could take 5 minutes to let us know how we can bring you the best possible content for future episodes. Take the survey here.
Healthy Recipes & Tips in Your Inbox
Sign up for the Healthy Family Project e-newsletter to receive healthy recipe inspiration, our latest blog posts and more directly to your inbox each week. 
Healthy Family Project Facebook Group
Join our Healthy Family Project Facebook group! This group will serve as a safe space for parents and caregivers to talk all about raising a healthy family – from dealing with a picky eater and tips to get more fruits and veggies onto plates to exercising as a family and mental health. We welcome all of you to join in!
---
Want to skip straight to a hot topic? See time stamps below. But of course, we recommend listening all the way through!
3:47 – Definition of a plant-based diet
9:03 – Debunking the common misconception that plant-based living is hard and products to help you on the way
26:10 – Protein sources
28:51 – Nut allergies
31:06 – Plant-based Summit details
---
Videos You Might Like:
Lean Green Dad Approved Products:
---
Healthy Family Project Podcast
Conversations covering hot topics in the world of health, food and family with a dose of fun. Helping families ease their way into a new fresh and healthy world.
Be on the lookout for new bi-weekly episodes and don't forget to subscribe on Apple Podcasts, Google Podcasts, Spotify or your favorite podcasting site. If you like an episode, make sure to leave a rating and comment.
If you are interested in being a guest on the Healthy Family Project podcast, contact amanda@healthyfamilyproject.com with your topic idea for consideration.