25 Healthy Salad Recipes for Summer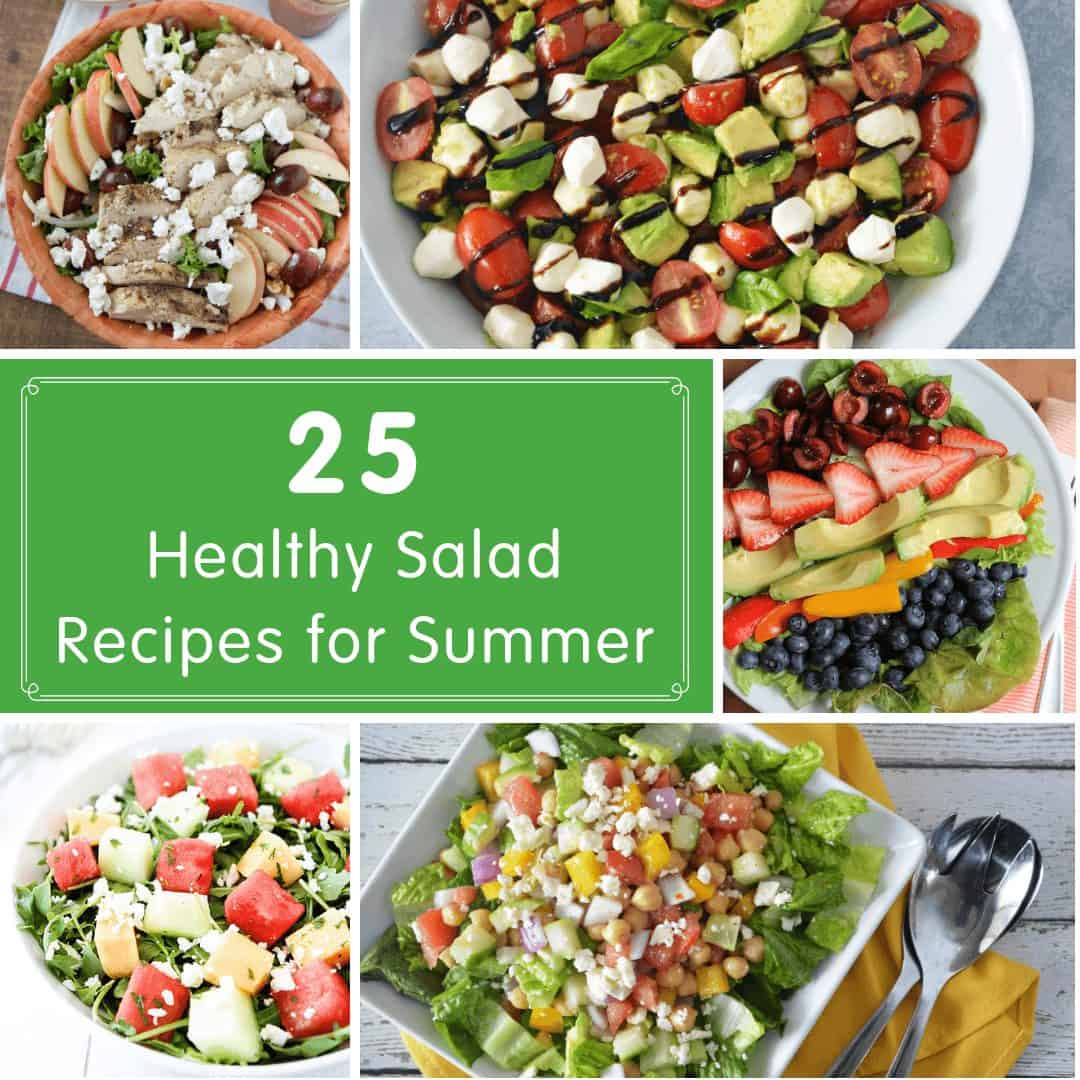 If you're craving something light and refreshing to eat this summer, salads are the answer! Besides being able to pack on the produce (upping the nutrition factor and helping you stay hydrated), they're totally customizable to your favorite ingredients or tastes.
The great thing about salads is that they can be simple with just a few ingredients or packed with everything but the kitchen sink! Check out our Build Your Own Salad infographic for endless salad possibilities!
Here are 20 Healthy Summer Salads to help you keep things fresh.
1. Easy Summer Salad from Produce for Kids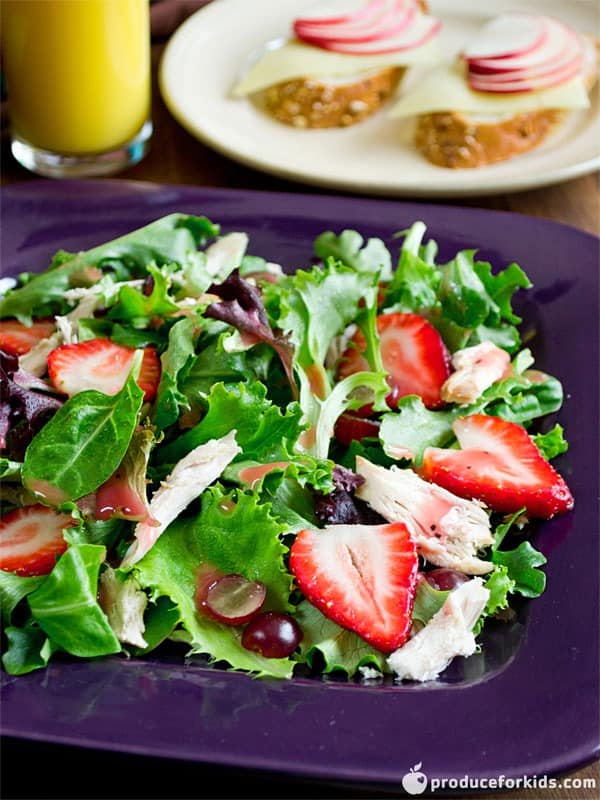 2. Blueberry & Toasted Pecan Mixed Greens Salad with Orange Vinaigrette from The Chef Next Door
3. Brussels Sprout Salad with Honey Mustard Vinaigrette from Dad with a Pan
4. Steak Spinach Salad with Grilled Peaches and Red Onion from Aggie's Kitchen
5. Mediterranean Chopped Salad from Produce for Kids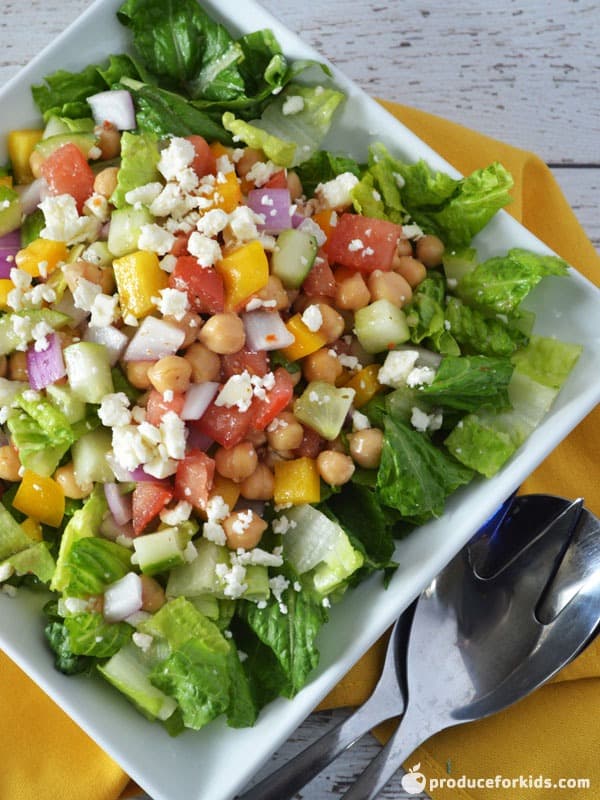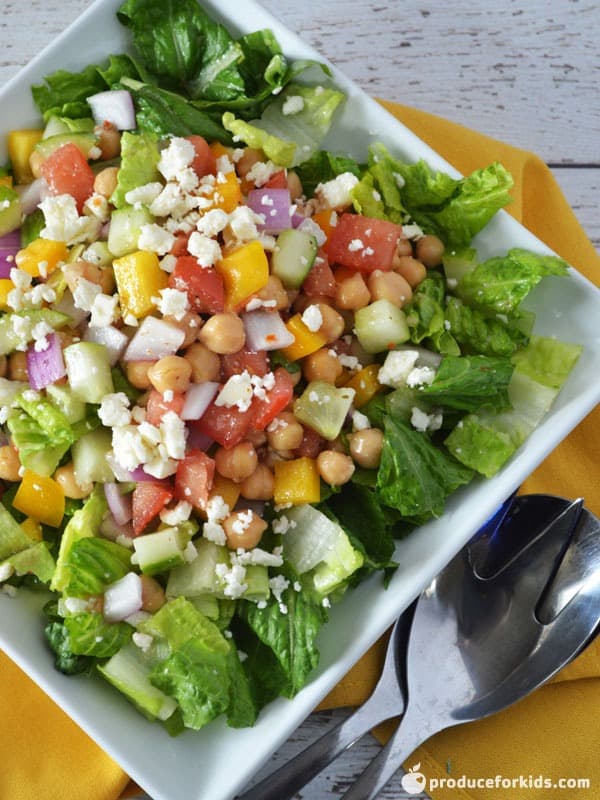 6. Rainbow Chicken Salad with Almond Honey Mustard Dressing from Pinch of Yum
7. Power Salad with Citrus Vinaigrette from Real Mom Nutrition
8. Mandarin Tossed Salad from Meal Planning Magic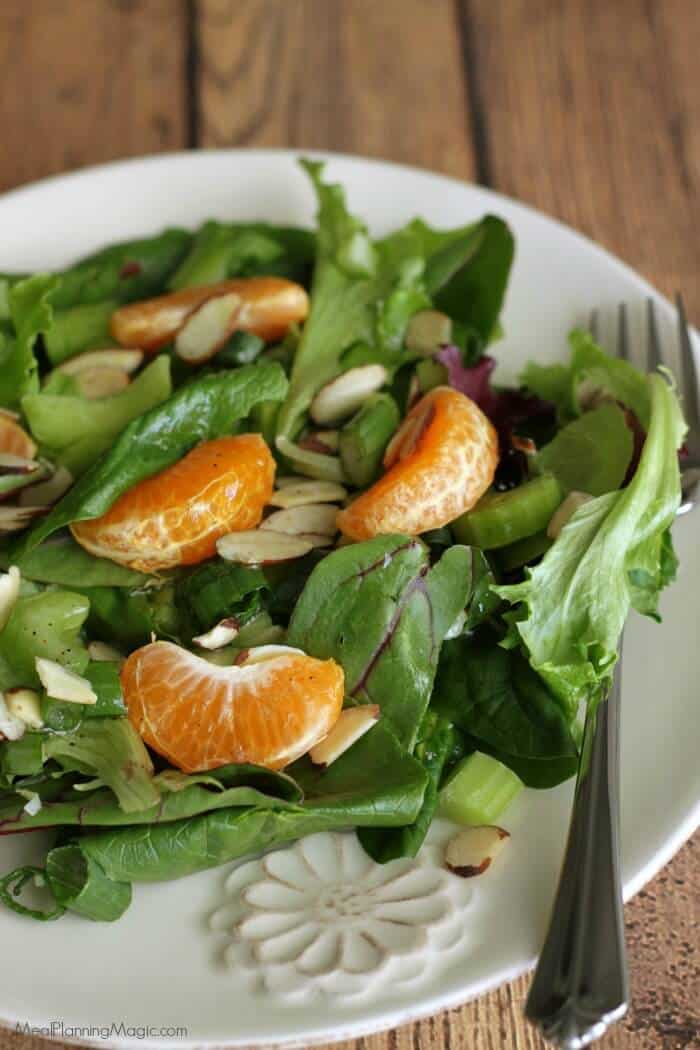 9. Superfood Salad from Produce for Kids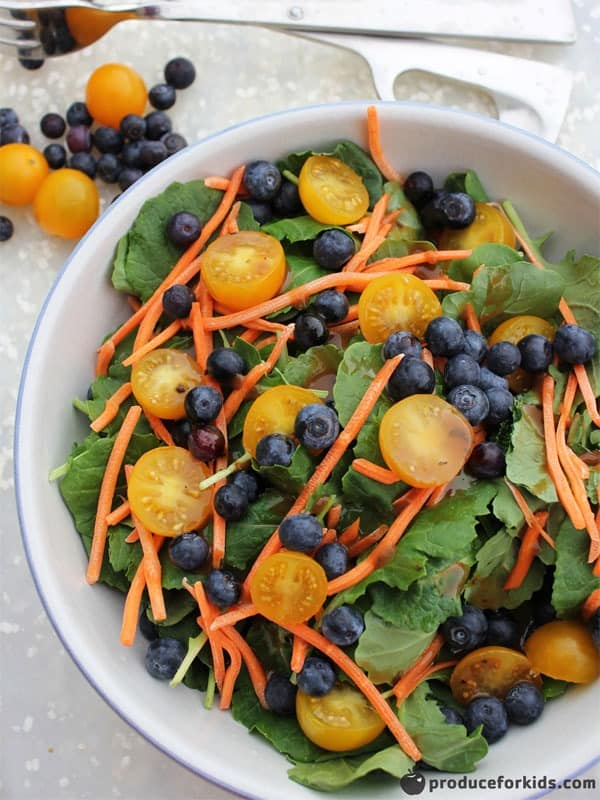 10. Melon Arugula Salad with Honey Lime Dressing from Two Peas & Their Pod
11. Strawberry Cucumber Salad from Skinnytaste
12. Summer Berry Salad from Hip Food Mom
13. Grilled Chicken & Grape Salad from Produce for Kids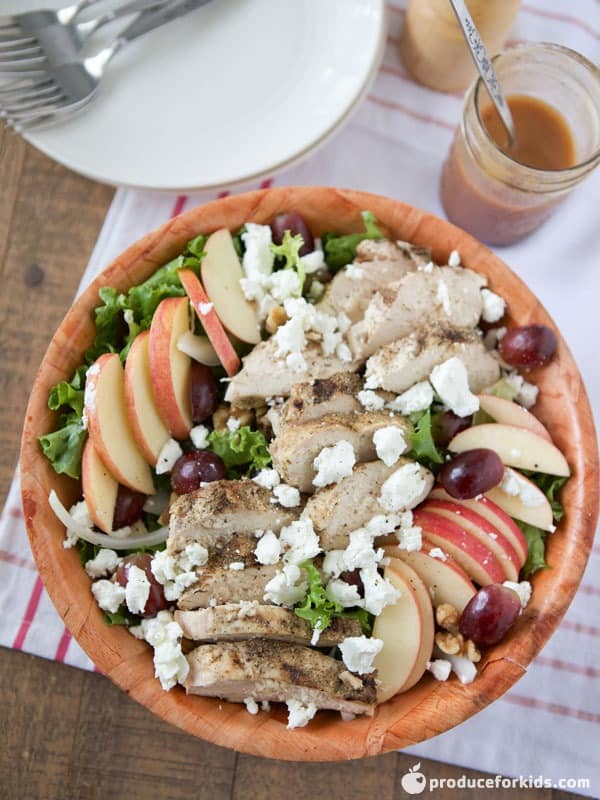 14. Grilled BBQ Chicken Salad from The Lean Green Bean
15. Roast Beef, Spinach & Arugula Salad with Watermelon from Aggie's Kitchen
16. Steak & Corn Caesar Salad from Stuck on Sweet
17. Chopped Sunflower Crunch Salad from Produce for Kids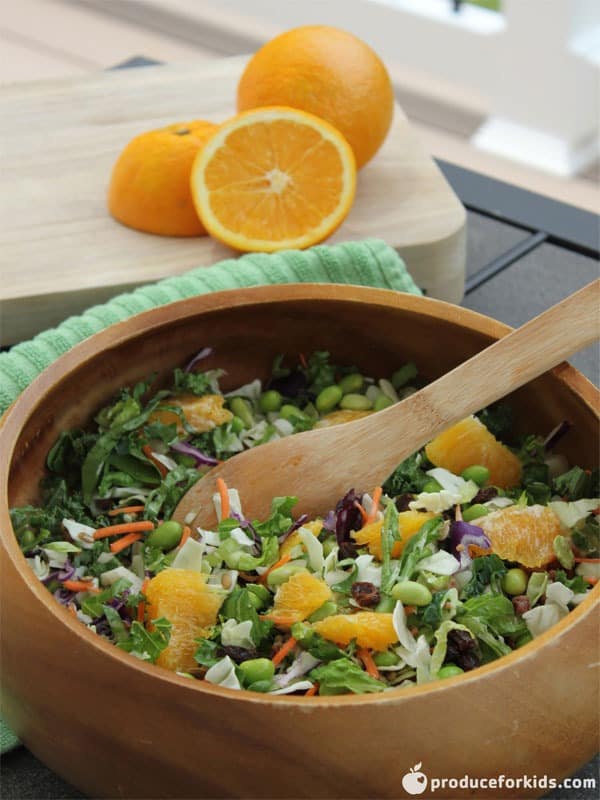 18. Grilled Caesar Salad from Souffle Bombay
19. Steak & Roasted Potato Salad from Produce for Kids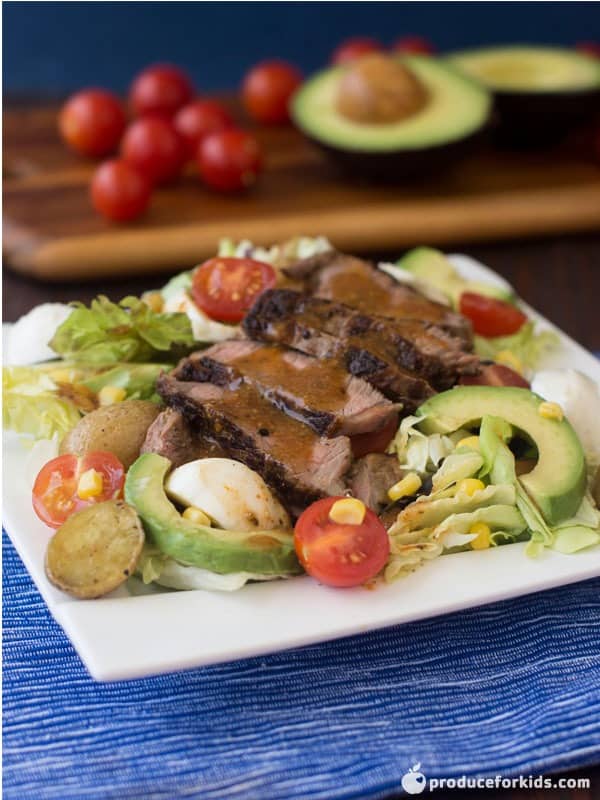 20. Grilled Peach Caprese Salad from Raising Whasians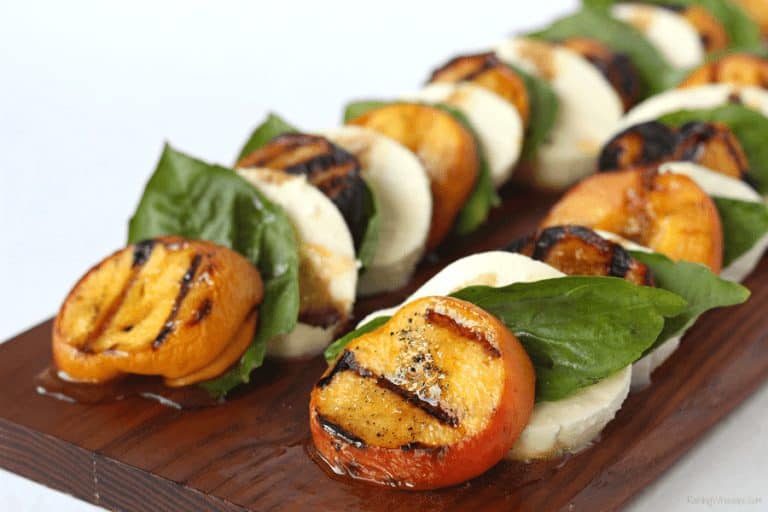 21. Easy Chopped Taco Salads from Produce for Kids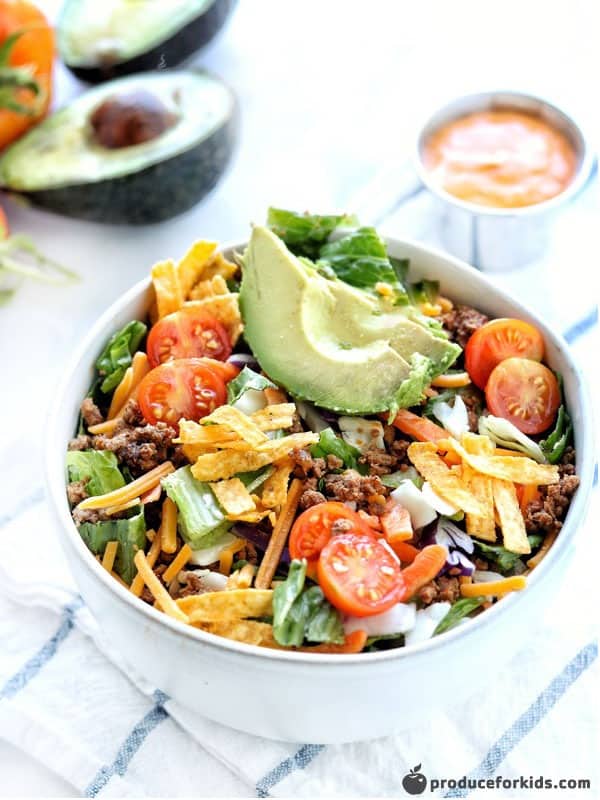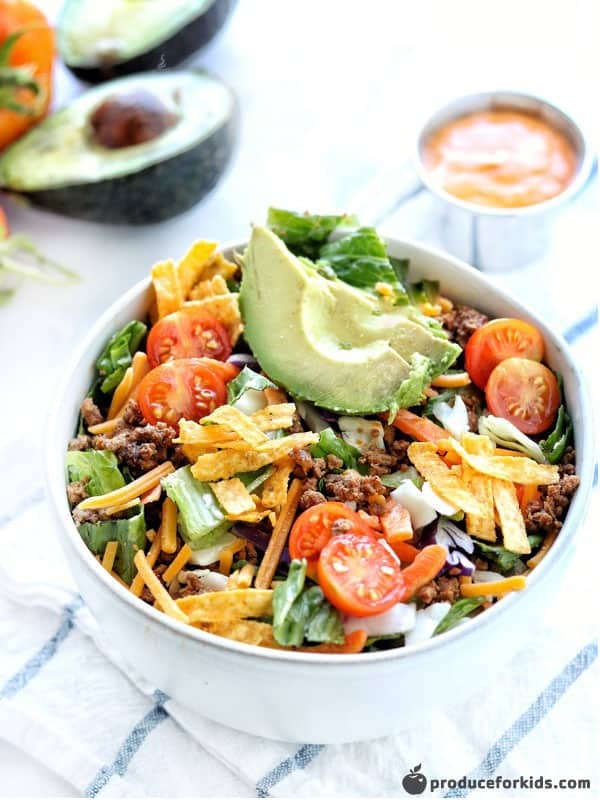 22. Tropical Kale Quinoa Salad from A Cedar Spoon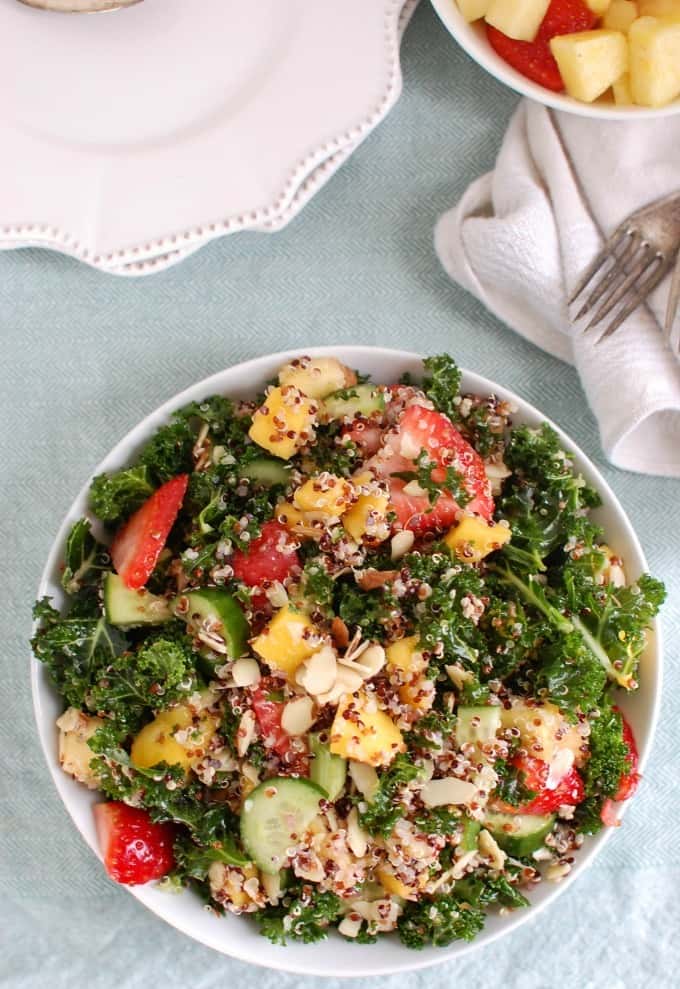 23. Avocado Steak Salad with Homemade Avocado Lime Cilantro Honey Dressing from Courtney Sweets
24. Avocado Caprese Salad from Produce for Kids
25. Broccoli Slaw Chicken Salad with Soy-Ginger Dressing from Family Food on the Table