Broccoli Cheddar Cornbread Muffins
Sneak some extra veggies into these easy Broccoli Cheddar Cornbread Muffins! With just a hint of sweetness and a little bit of cheesiness, these cornbread muffins will soon be a new kid-favorite in your household. Freeze extra to have on hand for a quick lunchbox addition or dinner pairing.
Nutrition Tip: Calcium, magnesium, zinc, and phosphorus are minerals that play an important role in maintaining healthy bones. Broccoli contains all four of these nutrients!
Broccoli Cheddar Cornbread Muffins are a great side dish for a barbecue or a festive dinner. They are quick and easy to prepare, using just a corn muffin mix and store-bought ingredients.
Broccoli – Protein in Veggie Form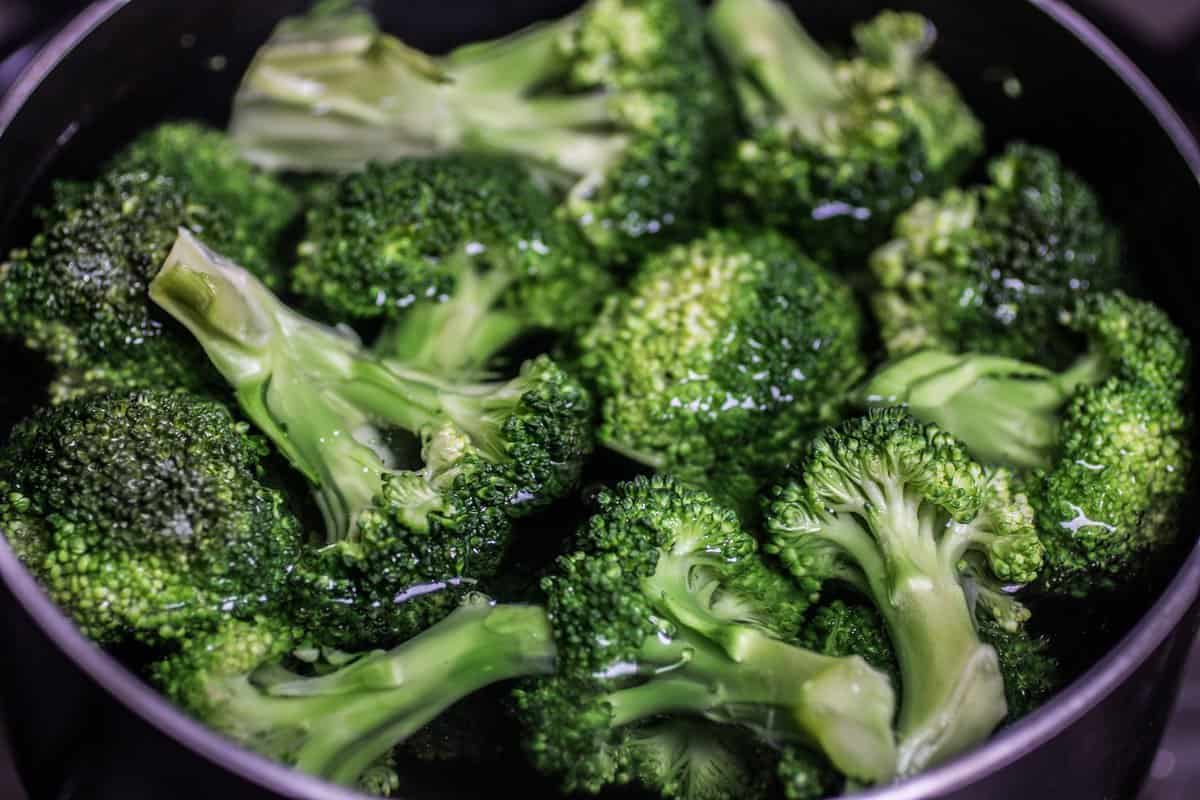 Making our Broccoli Cheddar Cornbread Muffins is a great way to include a serving of broccoli in your daily diet. To make these tasty treats, you simply need to prepare some steamed broccoli. You can use fresh or frozen broccoli to steam. Either way, this green vegetable is packed with nutrients. It also contains more protein than most other vegetables. Its finely chopped form makes it a great choice for picky eaters.
Broccoli cheddar cornbread muffins pair well with many main dishes. They reheat well and can even last a day or two after baking. When not being consumed though, store them in the refrigerator in an air-tight container.
Broccoli Cheddar Cornbread Muffins are a simple, delicious treat that can be served as a side dish or with soup. You can also enjoy a slice of these delicious treats as a snack.
A Variation with More Protein – Add Cottage Cheese
Cottage cheese is a great addition to broccoli cheddar cornbread muffins, which have a fluffy, cheesy texture. Cottage cheese thickens the mixture, so you don't need to worry about the cornbread muffins falling apart or being overly soggy. However, if you add cottage cheese, only add about a quarter cup or so, and decrease one-quarter cup of the cheddar cheese. Otherwise, it might almost taste too cheesy.
What Can You Enjoy These Broccoli Cheddar Cornbread Muffins With?
There's nothing quite like a warm, cheesy cornbread muffin, and these broccoli cheddar ones are the perfect comfort food. They're easy to make, and you can even add in some extra veggies if you want. But, what can you eat them with? We recommend a hearty soup or a chili. In fact, if you eat yours with chili, you could add a little jalapeno to your muffin mix for a spicy kick!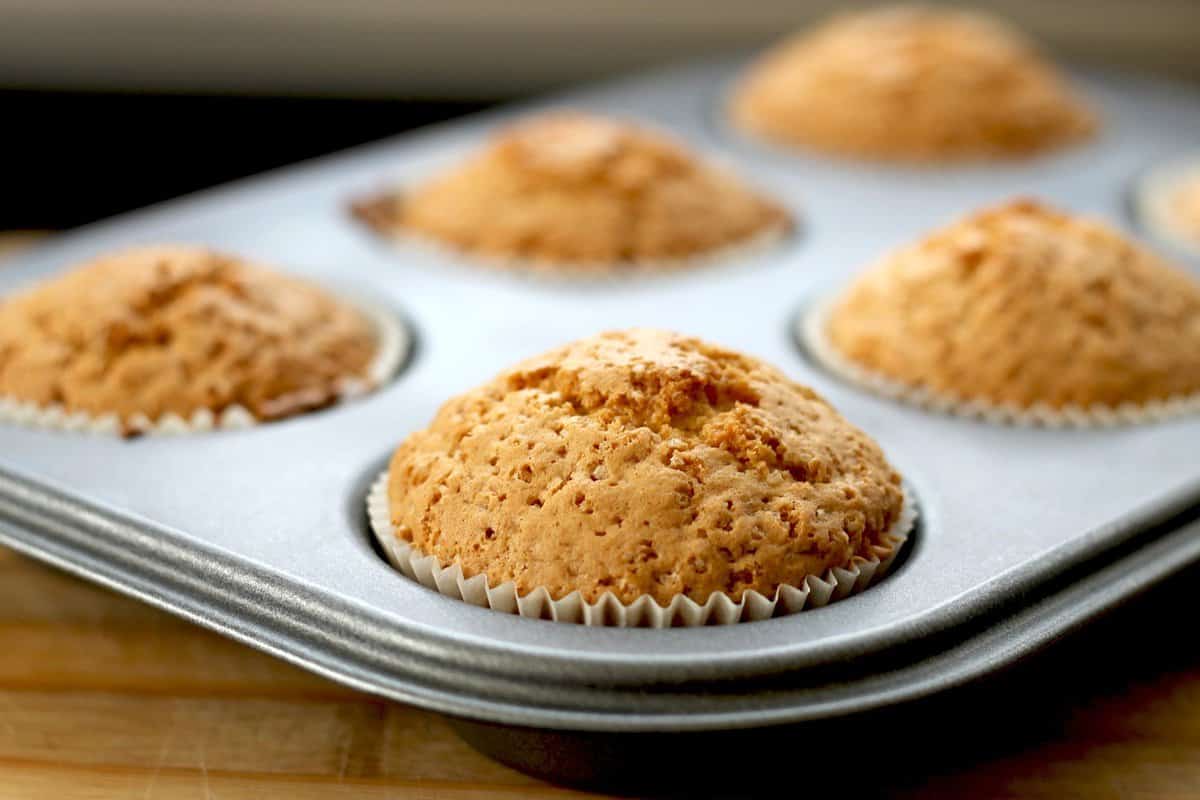 Why We Used Whole Wheat Flour
For our Broccoli Cheddar Cornbread Muffins mix, we chose to use white whole wheat flour for a few reasons. First, white whole wheat flour has a lighter flavor than traditional whole wheat flour, which we thought would be a nice complement to the sharp cheddar cheese and sweet corn in the muffins. Additionally, white whole wheat flour is lower in calories and fat than regular whole wheat flour, but still has all the fiber and nutrients of traditional whole wheat flour. Finally, we wanted to use a flour that would give the muffins a light and fluffy texture, and white whole wheat flour fit the bill perfectly.
What is Cornmeal?
Cornmeal is a type of flour that's made from dried, ground corn. It's usually used to make things like cornbread, pancakes, and fried foods. Cornmeal can be either white or yellow, and it's usually pretty cheap.
If you've ever been to a southern state in the US, you've probably had some cornbread made with cornmeal. It's a staple in many southern dishes, and it has a really distinct flavor. Cornbread is usually pretty dense and not too sweet, which makes it the perfect side for things like barbecue or chili.
If you've never cooked with cornmeal before, start with something simple like pancakes or waffles. Once you get the hang of cooking with it, you can experiment with other recipes like cornmeal crusted chicken or fish.
Save Even More Time By Using a Mix?
Sure, you could just use a cornbread mix instead of making your own broccoli cheddar cornbread muffins from scratch. If you really want to use a mix like Jiffy, you could just add the broccoli and cheese to the blend and call it a day. It's up to you. But where's the fun in that? Plus, using a mix means you'll be missing out on all the deliciousness that comes with making them yourself.
Broccoli Cheddar Cornbread Muffins
Sneak some extra veggies into these easy Broccoli Cheddar Cornbread Muffins!
Ingredients
1 1/2 cup white whole wheat flour
1/2 cup yellow cornmeal
1/2 cup sugar
1 tablespoon baking powder
1/4 teaspoon salt
2 large eggs
1 cup 1% milk
3 tablespoons unsalted butter butter
1 cup finely chopped steamed broccoli
3/4 cups shredded lowfat Cheddar cheese
Instructions
Preheat oven to 375°F. Spray muffin pan with nonstick cooking spray. Set aside

Mix flour, cornmeal, sugar, baking powder and salt together in large bowl. Whisk in eggs, milk and melted butter. Fold in broccoli and cheese.

Spoon into prepared muffin cups, filling ¾ full. Bake 13-15 minutes, or until toothpick inserted in center comes out clean.

Let cool 1 minute, then remove from pan to cool completely.
Nutrition
Calories: 167kcalCarbohydrates: 26gProtein: 6gFat: 5gSaturated Fat: 3gPolyunsaturated Fat: 0.4gMonounsaturated Fat: 1gTrans Fat: 0.1gCholesterol: 37mgSodium: 219mgPotassium: 109mgFiber: 2gSugar: 10gVitamin A: 227IUVitamin C: 7mgCalcium: 132mgIron: 1mg