5 Delicious Ways to Make Tostadas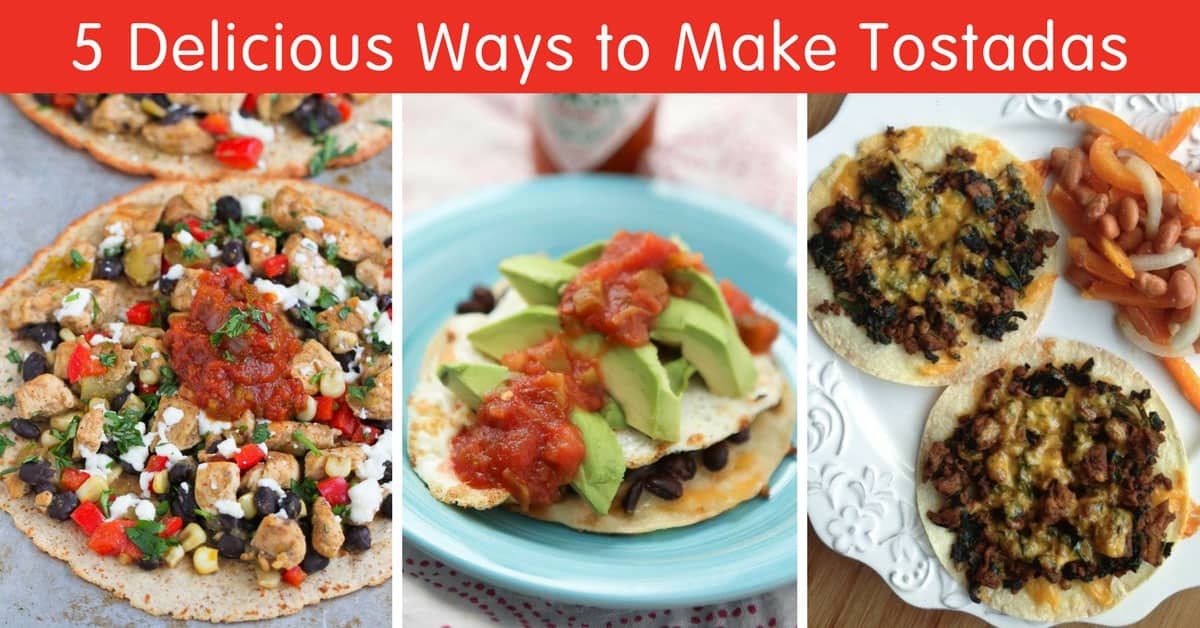 Cooking for kids can sometimes be funny and a bit tricky. I've learned you have to sometimes pick your battles and play their game. For instance, my kids do not get excited about tacos. This has baffled me for the longest time because who doesn't like a taco? Apparently they are a little too messy for my kids. Tostadas, however, were a nice discovery for us this past year. Since I started making my version of tostadas (which are basically a baked combination of a taco and pizza) my kids have been asking for them weekly. They are incredibly easy to make and I love sneaking extra veggies into the filling any chance I get.
To keep things on the healthy side, I like to bake my tostadas. When I bake up a batch for dinner I like to line two baking sheets with 6-8 corn tortillas, top them with whatever toppings are on the menu that night, then bake in 375 degree oven for 12-14 minutes. A no fuss easy dinner no one complains about. Of course, you can fry up your tostadas if that's what you prefer.
Here are 5 ideas for how to build a delicious tostada your family will love: