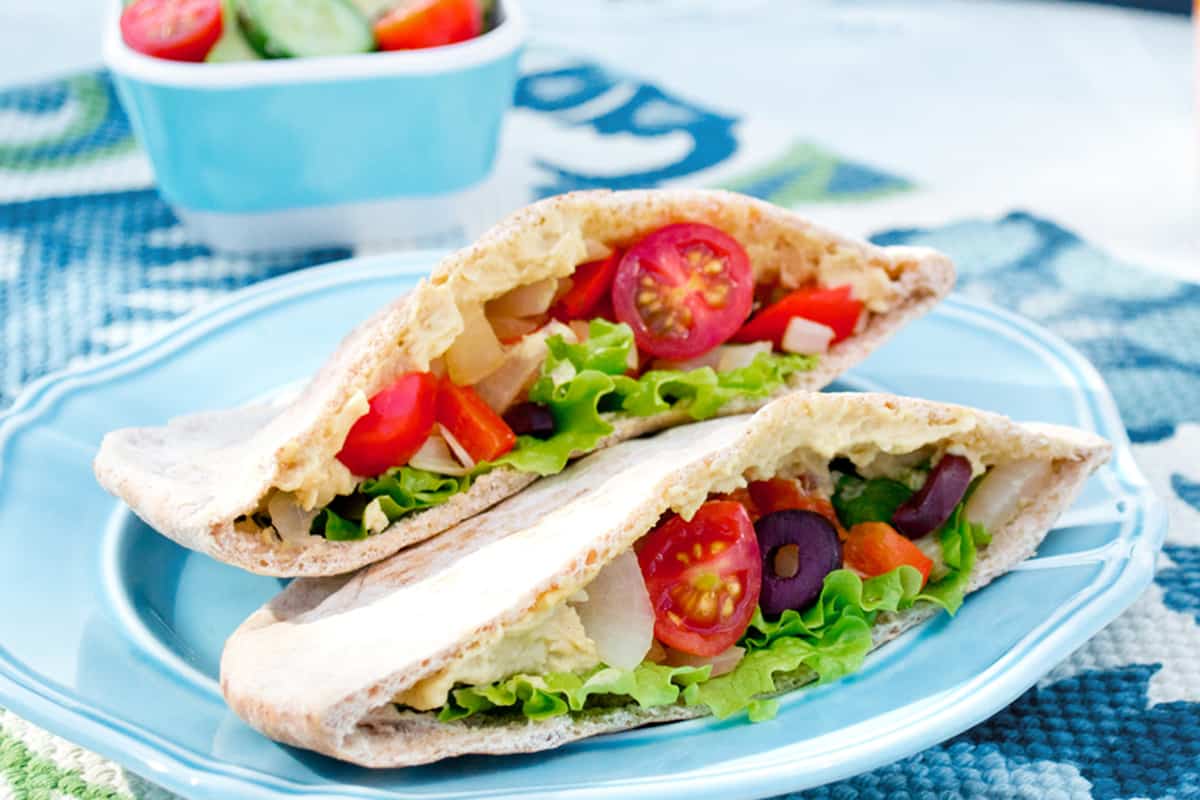 Looking for a new sandwich idea for either the kids or yourself for lunch? This quick and easy Vegan Greek Pita is loaded with some power veggies and can be packed warm or cold for lunchboxes. Add these to your lunchbox with some fruit, yogurt, or extra veggies for a complete lunch.
I have been trying new ideas for our lunches every week to keep things interesting. Packing a good lunch is so important for the kids and our own energy levels and even concentration. We had some fresh cherry tomatoes in the fridge so I wanted to incorporate them somehow. This Vegan Greek Pita has a sautéed pepper mixture, hummus, lettuce, tomatoes, and olives. So this recipe is great for anyone following a vegan diet/lifestyle. And since it is loaded with fresh healthy vegetables, we can all feel good about eating them!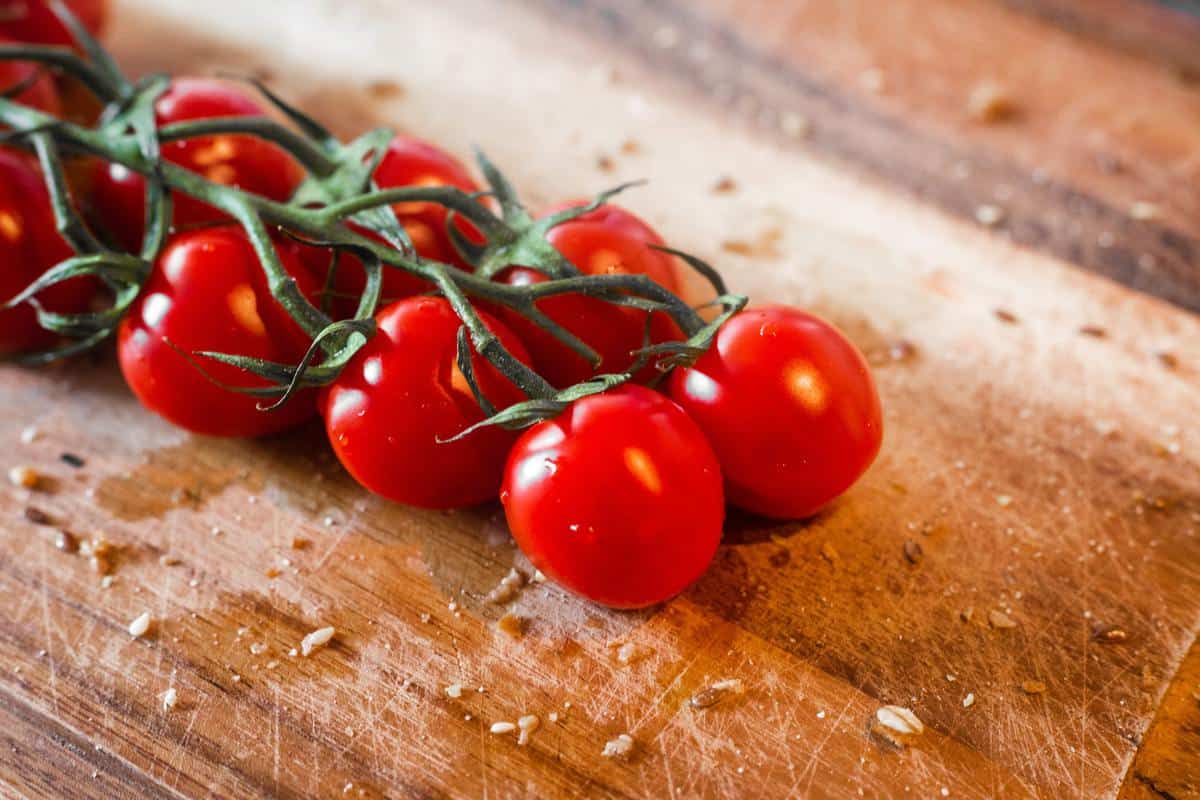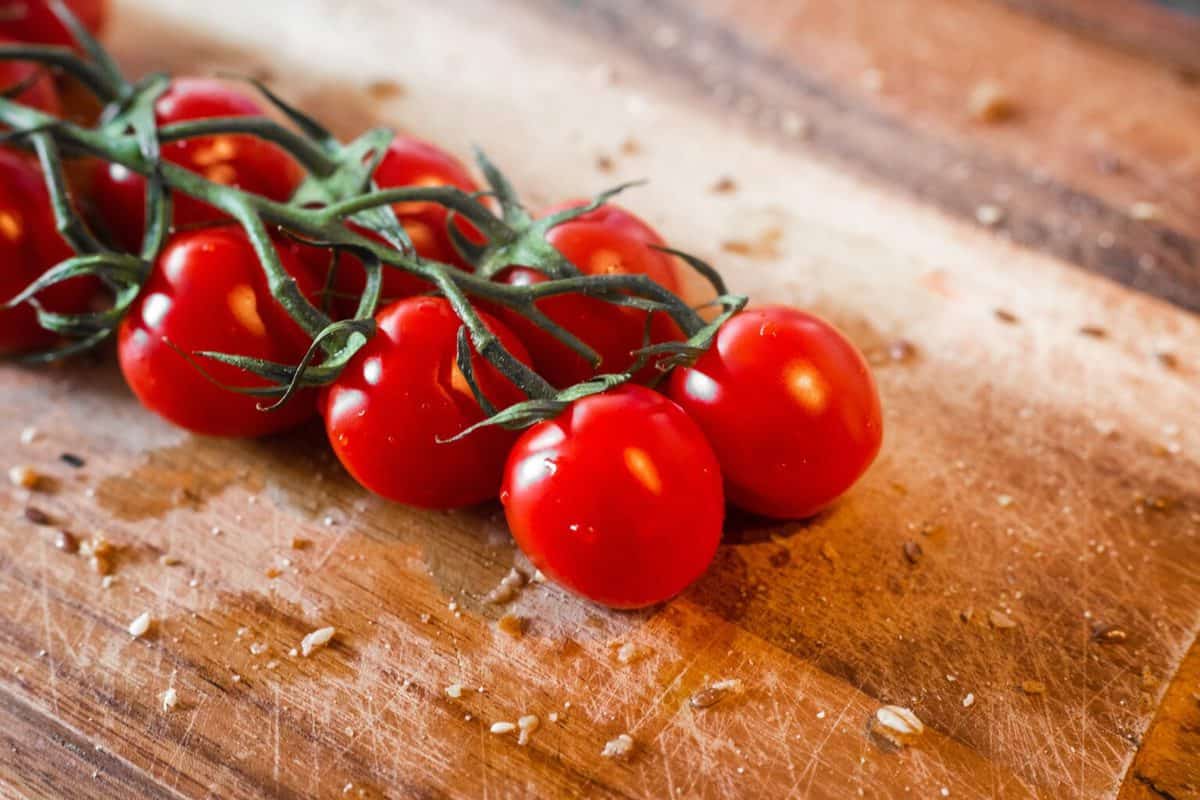 Key Ingredients for this Vegan Greek Pita
Whole Wheat Pitas– Where we can, we always use whole wheat breads and pitas instead. The family can't really tell the difference and there is a little more nutritional value in whole wheat and whole grain products. Pitas hold up well for packing in lunches, too!
Hummus– this soft spread/dip is made up of smashed chick peas and is a great plant based protein option. Hummus is great for the digestive track, can help with inflammation in the body, and has many heart healthy benefits, too!
Romaine Lettuce– these greens have many minerals and vitamins that our body needs. Romaine has a nice crunch to it that is perfect for this recipe. It also holds up well without getting soggy.
Red Peppers– these bell peppers are loaded with flavor and perfect for these pitas. Red bell peppers have antioxidants, are loaded with Vitamin C, and can help ease inflammation and pain in your body, too!
Tomatoes– we love adding tomatoes into many of our recipes at our house. Tomatoes are a great source of potassium, Vitamin C, and taste great stuffed into these pitas.
How to make these Vegetable Greek Pitas
To make these Greek pitas, start by heating the oil in large skillet on medium heat. Then add the onion, pepper, oregano, and garlic. Cook for about five minutes or until the onions are fragrant and translucent.
If serving right away, warm the pitas in the microwave or on the stovetop. Slice each pita in half, making six pockets. Spread the hummus on the inside of the pitas. Then fill evenly with the pepper mixture, Romaine lettuce, the tomatoes, and olives.
Enjoy right away or pack them up with some of your family's favorite sides.
Make sure to PIN IT!
Nutrition Tip: Hummus is an excellent source of fiber, which has multiple health benefits, including helping to foster a healthy digestive system, making us feel full and satisfied, and improving cardiovascular health.
How do you #PowerYourLunchbox? Show us your healthy lunchboxes on Instagram using #PowerYourLunchbox.
Looking for more lunchbox solutions?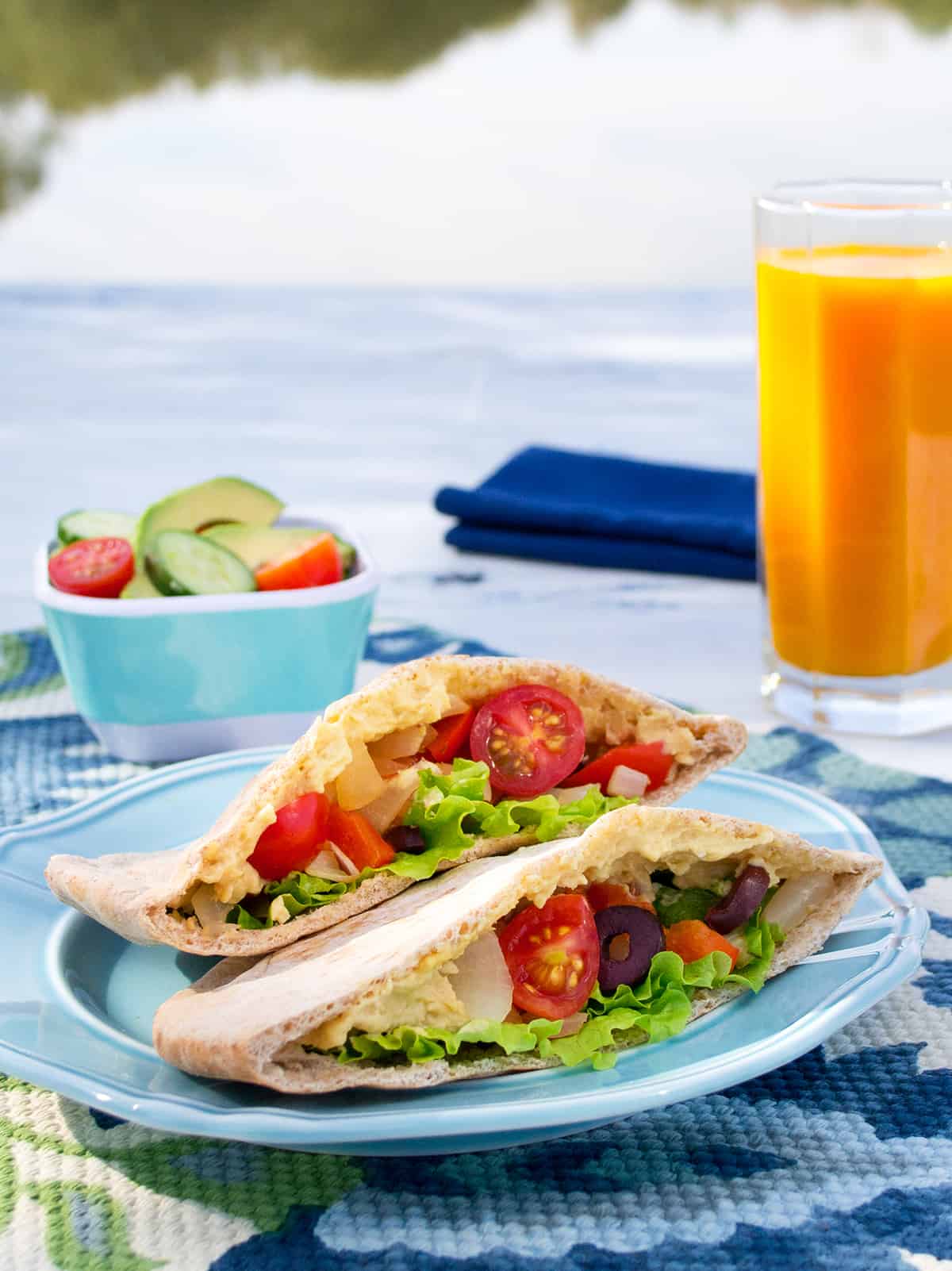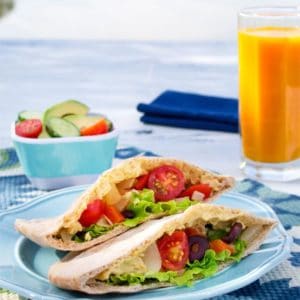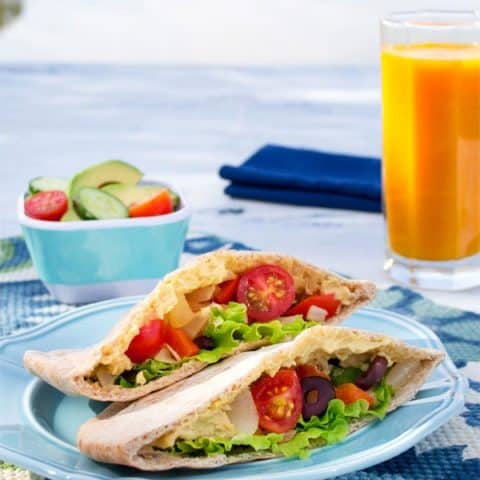 Vegan Greek Pita
These whole wheat pits are loaded with hummus, vegetables, and flavor for a healthy lunch idea.
Ingredients
1 tablespoon olive oil
1 sweet onion chopped
1 red bell pepper chopped
1 1/2 tablespoon oregano
3 cloves garlic minced
3 whole wheat pitas
1/2 cup hummus
6 leaves romaine lettuce
1/4 cup chopped tomatoes
1/4 cup pitted Kalamata olives chopped
Instructions
Heat oil in large skillet on medium heat. Add onion, pepper, oregano and garlic. Cook 5 minutes or until onions are translucent.

Warm pitas (optional) in microwave or stovetop.

Slice each pita in half, making six pockets. Spread hummus on inside of pitas. Fill evenly with pepper mixture, Romaine, tomatoes and olives.
Nutrition
Calories: 342kcalCarbohydrates: 54gProtein: 11gFat: 12gSaturated Fat: 2gPolyunsaturated Fat: 3gMonounsaturated Fat: 7gSodium: 611mgPotassium: 628mgFiber: 11gSugar: 10gVitamin A: 6243IUVitamin C: 61mgCalcium: 125mgIron: 5mg
More recipes to try: