These Mac n' Cheese Muffins are a healthy spin on a kid-favorite. Since they're fun to eat and packed with flavor, kids won't even know they're filled with veggies!
Nutrition Tip: Calcium and phosphorus in cheese work together to strengthen bones, muscles, and support heart health.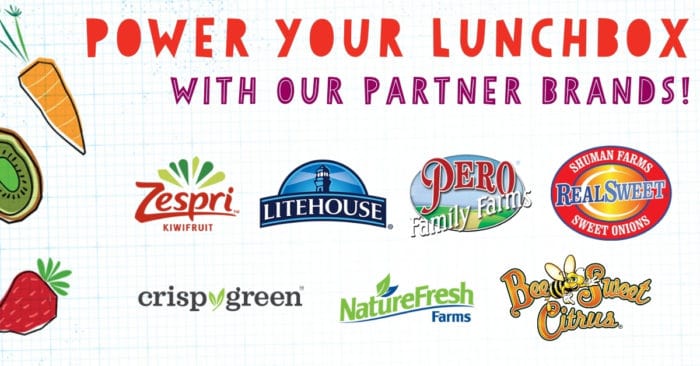 How do you #PowerYourLunchbox? Show us your healthy lunchboxes on Instagram using #PowerYourLunchbox.
Looking for more lunchbox ideas? We've got you covered with 70+ ideas including make-ahead ideas, non-sandwich lunches, ideas for repurposing leftovers, and vegetarian, nut-free and gluten-free recipes.
Or check out all of our back-to-school content on our blog. A few of our most popular posts include:
Mac n Cheese Muffins
Yield: 12
Prep Time: 5 minutes
Cook Time: 30 minutes
Total Time: 35 minutes
Ingredients
3/4 sweet onion
1 cup baby cut carrots
1 cup broccoli florets
1 cup shredded lowfat Cheddar cheese
1 cup shredded part-skim mozzarella cheese
1 large egg
1 tablespoon unsalted butter, softened
2 teaspoons olive oil
1 (14.5 oz.) box whole wheat macaroni noodles, cooked according to package
1 cup whole wheat breadcrumbs, divided
Instructions
Preheat oven to 350°F.
Puree onion, carrots and broccoli in food processor or blender until smooth.
Mix cheddar, mozzarella, egg, butter and olive oil in large bowl. Add cooked macaroni, vegetables and ½ cup bread crumbs. Stir until just incorporated.
Spoon mixture evenly into greased muffin pan. Sprinkle remaining bread crumbs on top and bake 30 minutes, or until lightly browned.
Serve with Fruit Naturals®
Nutrition Information:
Yield: 12
Amount Per Serving:
Calories: 347
Total Fat: 11.37g
Cholesterol: 33mg
Sodium: 497mg
Carbohydrates: 40.44g
Fiber: 3.76g
Protein: 20.63g