Easy 3-Ingredient Breakfast Ideas
Mornings can be hectic! Grab this free Easy Breakfast Ideas printable to make sure everyone is eating the most important meal of the day!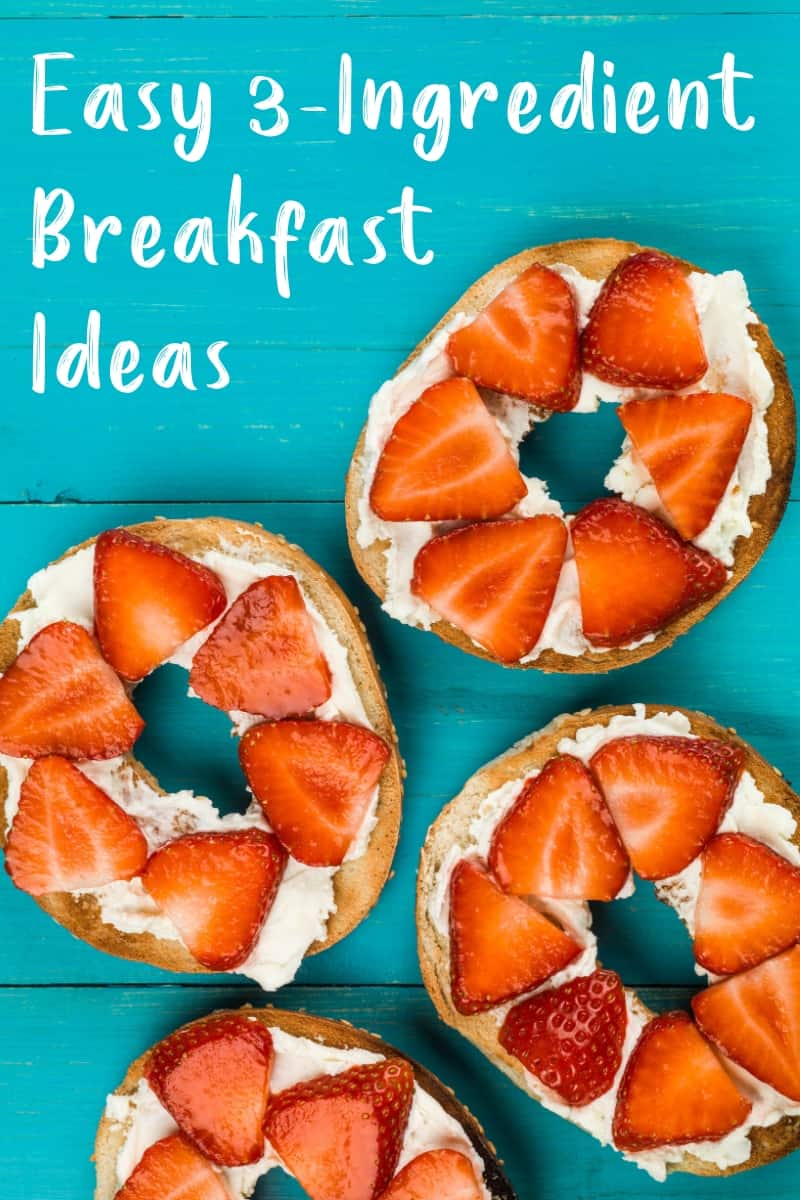 On busy mornings, it's tempting to just pour a bowl of cereal or grab a granola bar as you're heading out the door. Or, you may not have anything at all! You know, breakfast is the most important meal of the day!
While weekends might be better suited for a family breakfast, because you have a bit more time to plan and make breakfast, that doesn't mean your weekday breakfast is any less important.
We created a free printable that you can grab and toss on the refrigerator, so when everyone is running around crazy in the morning, no one forgets to eat!
These easy 3 ingredient breakfast ideas will help power you and your kids through until lunch.
They say breakfast is the most important meal of the day, and it's definitely a good way to make sure to start your day off on a good foot.
For other time-saving breakfast ideas, check out these make-ahead ideas or grab-and-go breakfasts.
Healthy 3-Ingredient Breakfasts Ideas
Mini Bagel + Cream Cheese + Sliced Strawberries
Whole Grain Waffle + Peanut Butter + Sliced Apples
English Muffin + Scrambled Egg + Cheese (more English muffin ideas)
Instant Oatmeal + Chopped Nuts + Fruit
Fruit + Spinach + Yogurt = Smoothie
Whole Grain Cereal + Milk + Blueberries
Banana + Oats + Dried Fruit = Breakfast Cookies
Greek Yogurt + Chopped Fruit + Granola
Toast + Mashed Avocado + Hard-Boiled Egg
Print the infographic below and hang on your fridge for inspiration all week!